If you've logged onto your LinkedIn profile lately, you might have noticed some changes.  LinkedIn has decided to change their desktop experience to make it a "world-class, elegant and sophisticated user experience" with the changes reflecting consistency with more features on the mobile app. The new layout is simple and intuitive, with each element having a specific place on the screen.  
Change can be a great thing, but change can also be really hard and difficult to cope with, so I'm here to tell you that it's going to be OK! If you are struggling with the new layout of LinkedIn, here is a list of the important things you need to know in order to navigate effectively:
Save profile to PDF
On your profile you now have the option of sharing your profile and saving your profile as a PDF. If you are visiting another person's profile on LinkedIn, you can Save it as PDF, share the profile, remove the connection, report/block, unfollow, request a recommendation, or recommend the person.

More Stylised Layout with a Bigger Focus on the Newsfeed
LinkedIn has made their look much more sleek and therefore more efficient.   When you log on, you are immediately directed to your newsfeed that emphasizes  LinkedIn Posts (now called Articles), so that you can stay up to date on your connections' latest shares, thoughts, and opportunities.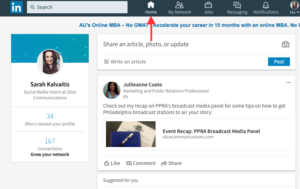 New Messaging System
LinkedIn has revamped their messaging system and made it similar to Facebook Messenger. They have now included a chatbot to help you schedule meetings through Google Calendar. It is much easier to view your past messages (that are located on the left sidebar), and if you are struggling to find a particular message with someone, you can search their name or keywords. You even have the option of turning on your read receipts!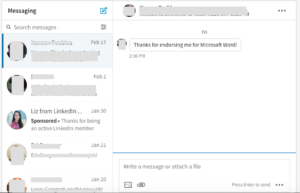 Finding Out How Many Connections You Have is Easier
If you have over 500 connections, it wasn't always the easiest to find out the exact number of connections you have, but now it is! Just click on "Network" at the top of the page and the number of connections you have will appear on the top left side of your screen. You can even sort them by first name, last name, and recently added.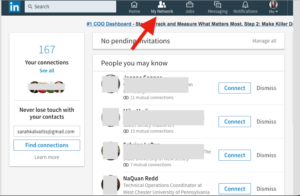 More Emphasis on Notifications
You can click on the "Notifications" tab to view each and every notification you have received, including who's viewed your profile recently, your connections' new positions or work anniversaries in addition to the Articles they share.  LinkedIn also emails you when something noteworthy happens on your LinkedIn account, so that even if you aren't logged in, you will never miss out on the action!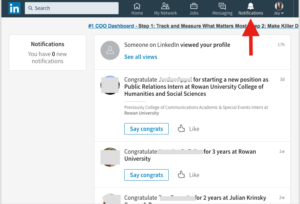 Social media is ever-changing and new updates will occur soon enough, but until then Happy Navigating!