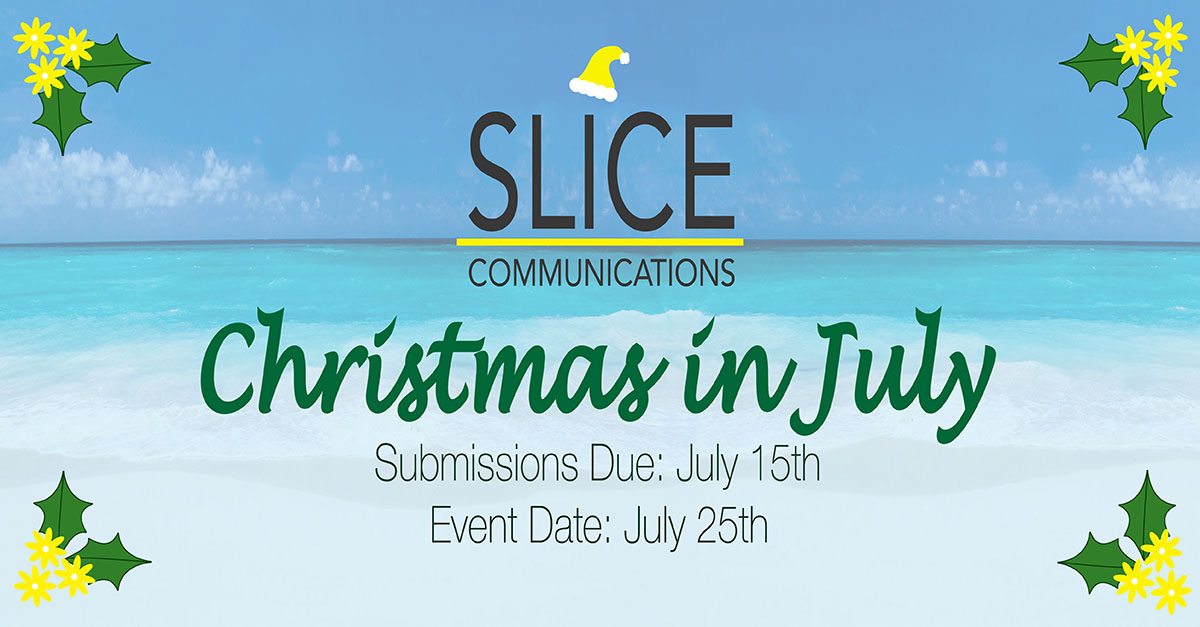 Slice Communications is hosting its third annual Christmas in July, a free brainstorm for local startups looking to increase their visibility on social media and gain press opportunities.
Submissions from startups in the Philadelphia area to attend the free, three-hour brainstorm session to help increase their visibility on social media and gain press opportunities remain open until July 15. Participating businesses will be invited to Slice headquarters at the Bourse building, located at 111 S. Independence Mall East, Suite #340 on Monday, July 25.
Slice's team of public relations and social media professionals will select startups to maximize potential. After careful evaluation, Slice experts will select organizations based on the following criteria:
Headquartered in the Greater Philadelphia region, which includes Philadelphia, Bucks, Montgomery, Chester, and Delaware counties in PA; Burlington, Camden, and Salem counties in NJ; New Castle county in DE
At least (4) full-time employees or FTE equivalents
Privately held or non-profit
At least one holiday season experience
Existing social media channels
Website analytics in place
Willing and able to come to Old City, Philadelphia on Monday, July 25
It is easy for business professionals to lose track of time as the holiday season approaches. Celebrating Christmas in July encourages organizations to plan early for the holiday season, which leads to a more rewarding holiday profit.
Those interested must apply here no later than Wednesday, July 15 at 5 p.m. EST. Selected organizations will be notified by 5 p.m. on Wednesday, July 22. For more information, please email Tyler Cameron at tcameron@slicecommunications.com.
About Slice
Slice Communications is a fast-paced, progressive public relations and social media agency that believes in the power of relevant, insightful and actionable content. Recipient of the "Professional Services Excellence of the Year" award in the Greater Philadelphia Chamber of Commerce's 2015 Excellence Awards, Slice understands that marketing is a core function of any business, and operates as a true, fully integrated communications partner for its diverse array of clients. With a smart, targeted and well-thought-out approach – and energy and attention to detail – Slice provides strategic communications that have a significant return on investment for clients in a variety of industries such as nonprofit, biotech, technology, e-commerce, architecture/design, consumer products, healthcare, finance/investment and more.
Visit other sections of this website  for case studies, blogs and webinars, and to learn more about Slice's team of communications professionals.
###