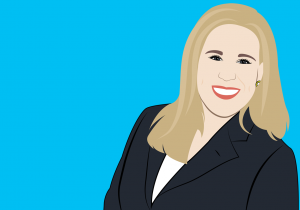 Staci Bender/Founder and Principal
Sbender@slicecommunications.com
Staci L. Bender is Founder and Principal of Slice Communications. Staci has built a reputation as an extremely hard-working and goal oriented entrepreneur – characteristics that are reflected in Slice Communications' culture. After graduating from University of Pittsburgh, Staci began her career in Account Management/Business Development at Markitects, a strategic marketing, branding, and communications agency. Prior to founding Slice, Staci also worked as a Business Development Manager at MISI Company (now NTT Data Americas), a technology-consulting firm with annual revenue of $1.5B. Staci currently lives in the Philadelphia suburb of Newtown Square, but her connection to the city and the community remains strong. She serves on the board of The Entrepreneurs' Forum of Greater Philadelphia (EFGP), is active in planning the Philadelphia 100 event hosted by EFGP, The Philadelphia Business Journal, and Wharton SBDC, is a member of the Young Friends Committee of Tree House Books, sits on the Executive Committee of Project Empower for Jewish Family and Children Services (JFCS), volunteers at Martins Run Senior Living Community, and participates in various networking groups around the region. Staci has been featured on Executive Leaders Radio. Previously, Staci had served on two boards: Philadelphia Area New Media Association (PANMA) and The International Institute of Business Analysis (IIBA).
Cassandra Oryl/Principal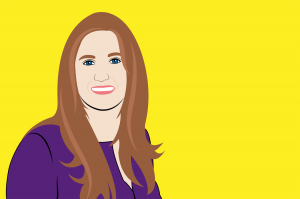 coryl@slicecommunications.com
Cass Oryl has quickly established herself as one of the most respected young leaders in the Philadelphia Business community, having built successful marketing and communications strategies for a number of the area's high-growth businesses. Growing up in suburban New Jersey, Cass always had a love affair with Philadelphia. In her career before Slice, Cass was a senior account executive at one of the top five public relations agencies in the Philadelphia region. She began her career at Ketchum Public Relations in Washington, DC, where she supported crisis communications efforts for Phen-Phen and Firestone tires. Public relations continues to remain Cass' passion as Principal at Slice Communications, where she has secured placements for clients in The Wall Street Journal, New York Times, USA Today, CBS Early Show, Associated Press, CNN.com, Fortune, Health Care Magazine and The Philadelphia Inquirer. Cass is deeply involved in the Philadelphia community and sits on the Board for Tree House Books, chairs the communications committee for the Philadelphia Foundation's IMPACT Philadelphia, chairs the annual Young Scholars Charter School's art auction, and sits on the Young Friends Committee to the Academy Ball, the Development Committee for St. Ignatius Nursing Home, and Father Day Council for the American Diabetes Association. Cass graduated from The Catholic University of America with a degree in international politics, economics, and philosophy. Currently, Cass lives in Center City Philadelphia and still finds time to enjoy the city's restaurants and play with her dog Apollo.
Andrew Gotlieb/Account Supervisor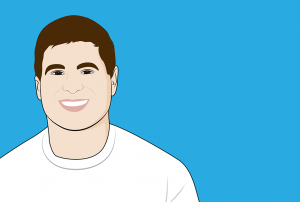 agotlieb@slicecommunications.com
Andy Gotlieb took a roundabout path into public relations – via a 17-year career in journalism that featured stops in St. Joseph, Mo.; Little Rock; and Tampa, before returning to his native Philadelphia (native if you consider Broomall and Newtown Square as part of Philadelphia). After five years at the Philadelphia Business Journal, first as finance reporter, then as special reports editor, Andy turned to public relations, spending time at Gregory FCA Communications, then at Bellevue Communications Group, securing placements at The Washington Post, Philadelphia Inquirer, CNBC, Associated Press, Chicago Tribune, Bloomberg Radio and the Chicago Sun-Times, among others. Andy enjoys putting his writing background to use, assisting clients with opinion pieces and other placements, while polishing related written materials as warranted. When he's not on the job, count Andy among the legions of often-frustrated Philadelphia sports fans; in his spare time, he might be found taking his son on the quest for the perfect cheesesteak or pretending to play basketball in an adult rec league.
Matthew Sorrentino/Account Manager
msorrentino@slicecommunications.com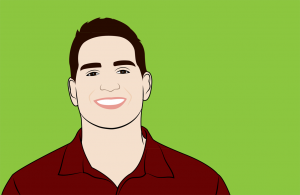 Since graduating from St. Joseph's University with a bachelor's degree in Marketing in 2009, Matt Sorrentino has worked extensively in the field of public relations. While finishing his undergraduate education at St. Joe's, Matt interned for Braithwaite Communications in Philadelphia, where he learned the basics of public relations and marketing in a hands-on atmosphere. Shortly after this time, Matt began a position as a marketing consultant for Aphillyated Apparel, LLC where he maintained the company's social media sites while conducting market research. Matt manages five accounts as an Associate at Slice Communications where he has received media placements in Forbes Magazine, The Philadelphia Inquirer, and many others. In his personal life, Matt keeps himself active by surfing on the beaches of New Jersey, snowboarding, and golfing. A proud St. Joe's graduate, Matt's Philadelphia roots remain deep as he continues to root for Hawks basketball.
Brian Loschiavo/Account Manager
bloschiavo@slicecommunications.com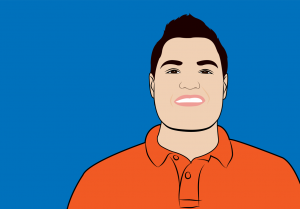 Brian graduated from Cabrini College located in the Philadelphia suburb of Radnor, Pennsylvania with a Bachelor of Arts in English and Communication. While attending Cabrini, Brian worked his way up at the student newspaper – The Cabrini College Loquitur – from Staff Writer to Editor-in-Chief his junior year. Since that time, Brian has worked in a variety of internships throughout Philadelphia, including the Philadelphia Business Journal, Brownstein Group, and The American College. In the ladder two positions Brian honed the skills necessary to work at a multifaceted consulting firm. In March of 2012, Brian took on a position at Slice Communications where he has hit the ground running in the swift-paced agency. Brian enjoys running, reading, exploring new restaurants in Philadelphia, and – of course – Philadelphia sports.
Justine Bowers/Account Manager
jbowers@slicecommunications.com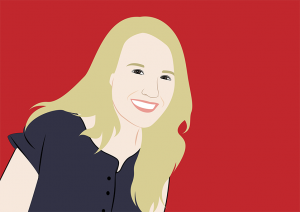 Justine Bowers joined the team at Slice Communiations as a social media specialist while looking for an opportunity to use her communications experience and her love of writing. She graduated from Temple University with a Bachelor of Arts in Advertising/Copywriting. While attending Temple, Justine interned around the city at places such as the Philadelphia Business Journal and Maiden Media. Discovering new platforms and ways to use the world of social media to different clients advantages became a fun and challenging task. Born a city girl at heart, she has lived in Philadelphia since 2007. In her spare time, Justine spends her days with friends and family and enjoying all the City of Brotherly Love has to offer.
Carolyn Strum/Account Manager
cstrum@slicecommunications.com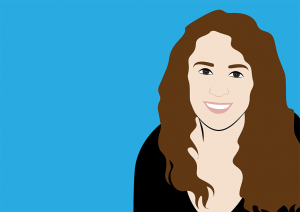 A Jersey girl born and raised. She graduated from Rowan University with a Bachelor of Arts in Public Relations. During her collegiate career, she interned at MayoSeitz Media and Comcast SportsNet Philadelphia. Since graduation, Carolyn has followed her passions for sports, marketing, and social media, working in New York City at the MLB Fan Cave, Major League Baseball's social media hub and WFAN, the nation's first sports talk radio station, where she worked for the promotions team. She joined Slice at the beginning of 2013 but still finds time to spend with friends and family and her dog Jeter.
Charla Platt-Doble/Office Manager
cplattdoble@slicecommunications.com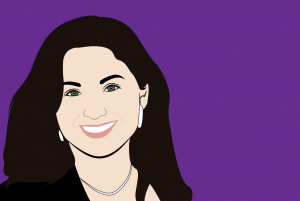 After graduating from Carnegie Mellon University, Charla pursued a career in elementary education only to realize that she would rather spend the bulk of her professional life with adults. Since her epiphany, Charla has been an office manager for three companies, most recently at Slice Communications in November 2011. As an office manager, Charla enjoys event planning, troubleshooting problems, and the satisfaction of knowing she helps the company run smoothly. Charla is a detail-oriented person who enjoys chipping away at a lot of responsibilities. Outside of the office, Charla has a strong passion towards volunteer work and is a talented artist who paints landscapes in both oil and watercolor. Additionally, Charla has managed several apartments for the past 10 years.