Be Well Philly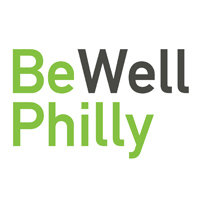 Business Problem
Be Well Philly had a small social media presence in comparison to its adult partner, Philadelphia Magazine. The tight-knit community was there, but there was little to no interaction. Be Well Philly was looking for a creative way to generate quality content to drive interaction while growing the community.
Business Opportunity
The primary goal was to increase "likes" on the Be Well Philly Facebook page. These "likes" would ideally turn into long-term community members after the Health Hero Challenge campaign was complete. Besides building a long-term community it would also help to increase Be Well Philly's brand awareness while identifying some of the top health influencers in the Philadelphia region.
The Insight
We learned that the health and fitness community in the Philadelphia region is tight-knit, with a strong need for consistent and easy ways to communicate with each other. Be Well Philly already offered this platform but needed more engagement in order to establish themselves as the "go-to" source for all things health and fitness in the Philadelphia region.
The Idea
Slice Communications understood that the best way to gain "likes" on Facebook was to interact with the region's health and fitness community in a fun and engaging way. With this in mind, the Health Hero Challenge was born. The campaign was developed as a three-phase challenge where the community would nominate individuals who had an impact on both their health and the health of the community at large. Once nominations were in and the semi-finalists were chosen, the community was asked, during the following four weeks, to vote for the final four Health Hero's. Once the final four individuals were chosen, the last round of voting began in order to determine Philadelphia's Health Hero. The winner was then announced to the community live at a celebration and broadcasted over Facebook.
Deployment
Slice Communications and Be Well Philly kicked-off the contest and Facebook Ads beginning in June and ran the contest through October. During the process, we were able to create meaningful engagement along the way. Because the contest was split up into phases it allowed for additional excitement and buzz throughout the competition, which did not allow for a drop-off rate from community members at any point in time.
Coinciding with the launch, Slice Communications reached out to influencers in the health and fitness community, those talking about health and fitness on twitter, as well as Philadelphia influencers such as the Mayor.
The combination of a multi-faceted social media campaign along with Facebook advertisements secured that all those in the health and fitness community would think "Be Well Philly" when the phrase "Health Hero" was mentioned.
The Results
During the Health Hero Challenge, Slice Communications was able to receive 500 nominations, when the goal was set at 50, gained just shy of 5,000 votes in the second phase, when the goal was set at 5,000, and totaled over 10,000 votes throughout the entire challenge.
After the completion of the Health Hero Challenge, Slice Communications successfully helped the Be Well Philly Facebook page to attract over 7,000 new likes, generated reach well over 2 million people at a time, doubled the twitter following, increased visits to the website by 32%, and established a strong following of community members who now look to Be Well Philly for all of their updates on Philadelphia Health and Fitness news.
Therm Omega-Tech

Business Problem
Therm-Omega-Tech is a leading manufacturer of temperature control valves for the rail industry and others that was entering a new market for the first time with a completely different audience and customer base. The new product, a building valve dubbed Circuit Solver, delivers hot water to faucets and showers instantly. Slice Communications had to find a way to introduce the product to the target market quickly to meet aggressive sales goals and simply to make it an easy decision.
We were challenged to launch and sell Circuit Solver without sales reps or distributors, which are the traditional channels in the industry.  Instead, a website and web conferences would carry the weight of sales.  Additionally, the name of the product was set and could not be changed.
Business Opportunity
Therm-Omega-Tech planned to launch its Circuit Solver valve in September 2012. Circuit Solver is unlike any other product designed to balance domestic hot water systems in that it is self-actuating and automatically responds to changing water temperature ensuring that hot water is evenly distributed to all parts of a building. The products that are currently available require a great deal of installation time and maintenance as well as the need to oversize recirculation pumps.
The Insight
Mechanical, electrical, and plumbing (MPE) engineers are cost conscious, obsessed with efficiency, and want a product that works right the first time. For this reason, it was critical that the marketing communications plan be targeted, specific, simple, strong, and visually appealing.  The simpler the brand and communications could be, the easier it would be to sell via the website.
The Idea
Slice Communications recognized that the best marketing messages in the mechanical, electrical, and plumbing engineer industries are those that are simple and visually compelling.  We knew that we wanted to communicate the speed, simplicity, and effectiveness.  Slice Communications and Therm-Omega-Tech coined the nickname "Silver Bullet" for Circuit Solver, a term that had come up in focus group research. A silver bullet invokes the feeling of a solution with great effectiveness and added a sleek look and feel when incorporated into branding.  The valve was designed to look like a silver bullet and the imagery was strategically integrated into all materials as a dominant design and communications component.
Deployment
Slice Communications and Therm-Omega-Tech deployed the Circuit Solver website, digital and print ads, and e-blast at the end of September with direct mail and trade ads reaching audiences in mid-October.  The Circuit Solver was shown as a Silver Bullet in all initiatives.
Coinciding with the launch, Slice Communications reached out to influential trade publications regarding the product. Additional outreach was done to mainstream publications focused on manufacturing and "green" efforts.  The simplicity of the product in conjunction with a problem that most everyone can associate with has lead to substantial media interest in a relatively short time.
The combination of a multi-faceted advertising campaign along with public relations efforts ensured that Circuit Solver was being introduced to its target audience in a very strategic, timely fashion.
The Results
In the first 3 weeks, Circuit Solver generated half the total leads set as the goal for the full quarter.  Sales were carried completely by the website, at all levels of decision-makers, and the company quickly validated that its valve was valuable and that it could be sold primarily through the web.
The BBQ Guru



Business Problem
The BBQ Guru had established themselves as the go-to distributor of barbecue specialty products, specifically with their line of grill temperature control devices. While BBQ Guru became a household name in the competitive BBQ circuit, their products were still widely unused by a demographic that cooked on grills every weekend – tailgaters.
Business Opportunity
Football is the biggest time of year for tailgaters and a new schedule of college and NFL games provided an opportunity to reach these individuals.
The Insight
Tailgaters may have heard or seen The BBQ Guru name, but did not have an understanding of how their temperature control device would enhance their tailgating experience.
The Idea
Noticing the tailgating community is very active on social media, we saw an opportunity to run a contest through Facebook that would allow tailgaters to share the stories of tailgating through BBQ Guru's Facebook page for the chance to win a $1,000 BBQ Guru Cooker, the Onyx Oven.
Deployment
The Guru My Tailgate contest ran in coordination with the launch of their most modestly priced temperature control device to date, the PartyQ. We ran an application through Facebook that allowed users to post, view and eventually vote on their favorite tailgating story. The contest was announced on The BBQ Guru blog, promoted through Twitter, and ran through Facebook
The Results
The Guru My Tailgate Contest was a success. Over 80 people submitted their stories and almost 800 people voted for their favorite finalist. During the course of the contests, BBQ Guru received over 1,000 new "likes" on Facebook – a 19% total growth.
Spark Energy
Business Problem
Spark Energy was entering the Pennsylvania market for the first time ahead of electricity deregulation in the PECO market on
January 2, 2011.  The company had no plan to have a formal presence in the area and had no social media strategy in place.  Many other alternative providers were entering the market at the same time, and there was confusion among residents about what energy deregulation meant for them.
Business Opportunity
Since electricity choice was new to people in the Philadelphia area, there was an opportunity for Spark Energy to "punch above its weight" and compete on par with much larger companies.  There was also a clean slate on which to build a social media campaign.
The Insight
PECO customers did not know a lot about deregulation and did not trust the alternative suppliers suddenly popping up everywhere.   Because Spark was one of the smaller national competitors, it also wanted to get the most bang for its buck, especially with earned media.
The Idea
Working with Spark Energy leadership and other partner agencies, Slice Communications developed the "Spark of Kindness" campaign that helped people save in other ways in order to promote the company's 10 percent savings over PECO.  The campaign integrated experiential marketing, social media, and public relations, and gave Spark a local community presence.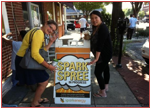 Deployment
Slice Communications developed and executed a series of community-based events that were both newsworthy and continued relationships online through social media.  They included:
Giving away 1000 teddy bears in West Chester just before Christmas
Surprising locals with free burgers and fries at Ashy's Burgers and Fries in Paoli
Energizing commuters' travel with free coffee and breakfast
Delighting people with movie tickets at the Ritz in Old City Philadelphia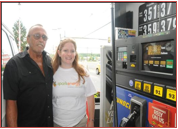 One of the most successful events in the campaign was the 10 Cent / Gallon Gas Giveaway.  Slice Communications conducted media outreach to let local news outlets know that Spark Energy was giving away gasoline for 10 cents per gallon for the first 100 people who showed up at a certain time and place in Willow Grove, PA.  Those who wanted to get the gas had to download a coupon from the SparkEnergyPA Facebook page.  The event was successful, garnering media attention, attracting hundreds more Facebook "Likes", engaging people online with photos and video, and creating a connection to the local community.  The event was so successful it was repeated when Spark Energy entered the PSE&G market in NJ months later.
Results
The PECO market launch was the most successful new market launch for Spark Energy.  The campaign generated tens of millions of media impressions, thousands of "Likes" on Facebook and followers on Twitter, and market share well beyond company goals.
BLT Architects
Business Problem
BLT Architects (BLTa) had been designing and renovating buildings in Philadelphia and beyond for close to 50 years.  The firm had a number of well-known projects, but was generally under the radar.
Business Opportunity
The firm had recently undergone a management transition.  Four new partners took over leadership and decided that they wanted to expand the firm through new business development and marketing programs.   This included a public relations program for the first time.
The Insight
BLT had strategically determined that it had 4 primary practice areas where it could generate growth, even in a tough economy: hospitality, higher education, multi-family residential, and intermodal.  It was those areas, not architecture or design, where Slice Communications focused our efforts.
The Idea
Slice Communications recognized that the reason why BLTa had stayed under the radar could be used to its advantage.  The firm does not have a recognizable or distinctive style, which is due to the fact that they view architectural design as a tool to achieve a business objective.
Deployment
Slice Communications developed a microsite, www.aReturnOnDesign.com, accompanied by a PR campaign to help attract new prospects who share BLTa's point-of-view.  Each principal was positioned as a thought leader in his selected practice area, and Slice Communications co-developed content, including:
Adaptive re-use in urban environments
The green revolution and the parking challenge
The new demands on urban living
The microsite was begun as a community of like-minded people who evaluate design not based on whether it looks nice, but on whether it is strategic and effective.  In October 2011, the microsite was used as the hub of a Student Design Competition developed and executed by Slice Communications.  The goal was to generate media attention for the 50th anniversary of BLTa by focusing on the firm's future more than its past, as well as recruit the best young talent.  Participating students were given a location at Ridge Avenue and Calumet Street in Philadelphia and were asked to submit a design for a mixed-use project that included residences, retail, and parking for nearby SEPTA public transportation.  The winner was announced at BLTa's 50th anniversary party and received an internship for Summer 2012.
Results
In less than a year, Slice Communications was able to generate millions of impressions in national trade and local business publications, as well as speaking opportunities for the principals at national conferences.  BLTa has generated new leads and new opportunities for projects.  The firm has also been successfully positioned as a new firm for the future while leveraging its 50th anniversary for business and firm development.