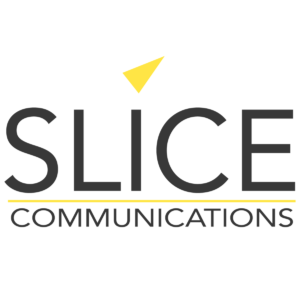 FOR IMMEDIATE RELEASE  
Contact: Cassandra Bailey
202-309-2263
cbailey@slicecommunications.com
Slice Communications Launches Pet Influencer Division   
Public relations and social media agency now offers services to help animals grow their online presence
Philadelphia, PA (March 31, 2017) – With the rise in popularity of animal accounts on social media, Slice Communications has announced the creation of a new Pet Influencer Division. Animal and pet accounts have been a recent craze for millions of Instagram and Twitter users, making these newly famous pets in need of expert advice for handling their public relations and social media efforts.
"Frankly, we're bored with humans; they're so passe," said Cassandra M. Bailey, CEO of Slice Communications.  "The next wave of social media is all about animals, so in order to stay ahead of the trend we decided to develop services just for them.  We have a dog-friendly office and after consulting with our four-legged team members, we decided we wanted to create a department just to address their unique needs.  Pets are the new celebrities.  Say goodbye to Kim Kardashian and hello to Kitty the Cat."
To help launch the new division, Slice Communications has signed its first five pet influencer clients to the public relations and social media agency:
According to a recent study by Mars Petcare US, about 65 percent of pet owners post about their furry friends on social media an average of two times per week. Sixteen percent post more than four times per week, 33 percent said they post about their pets as much (and as often) as they do about their human family, and 13 percent admitted to posting about their pets even more than they do their human family.
"Ruff, ruff, bark," said Michael D'Antonio, Director of Client Services at Slice Communications.  "To translate, our community knows that animals on the internet are much more attractive and effective than children.  However, there is an entire industry of child actor managers.  It needed to change, and we're excited to be the agency to do it."
About Slice Communications
Slice Communications is an integrated communications agency with fully dedicated public relations and social media teams that provide clients with actionable content and data-oriented approaches. Integrated public relations and social media efforts are vital to accomplishing business goals when looking to grow and expand awareness of a company. Visit www.SliceCommunications.com for case studies, blogs, webinars, job opportunities and to learn more about Slice's team of communications professionals.
The press release above is purely fictional for the enjoyment of April Fools Day. Slice Communications, LLC is not opening a Pet Influencer Division. Slice Communications and Juniper's owners recognize that foxes are not domesticated pets. We thank all pets and owners for their sense of humor.