By: Katie Barnes and Jackie Freiberg
Slice Communications hosted Mashable's Social Media Day Philadelphia on June 30th. This year's event was the second annual in the city of brotherly love, and another second for the Slice social team. It was an early start to the day, as industry professionals and other guests began arriving at 8:30 a.m. to the host venue, Hotel Monaco, a Kimpton Hotel in Old City.
The event kicked off with a segment focusing on social media in the travel and tourism industries. Moderating the panel was travel and parenting expert and founder of Have Sippy Will Travel, Samantha Feuss. Panelists for this portion included Whitney Smith, Director of Social Media for Kimpton Hotels and Restaurants, Michael Klein, Editor/Producer of Philly.com Food, as well as Nya Starrup, Communications and Special Events Manager for the Independent Seaport Museum. Highlights of the session included discussions of social strategy. One learning was how to focus your approach on providing value to followers, instead of pitching a product or service. Hashtagging is another area brands and individuals still struggle. There is such a thing as too many hashtags. Make them count– they should be searchable, but not too general or specific either!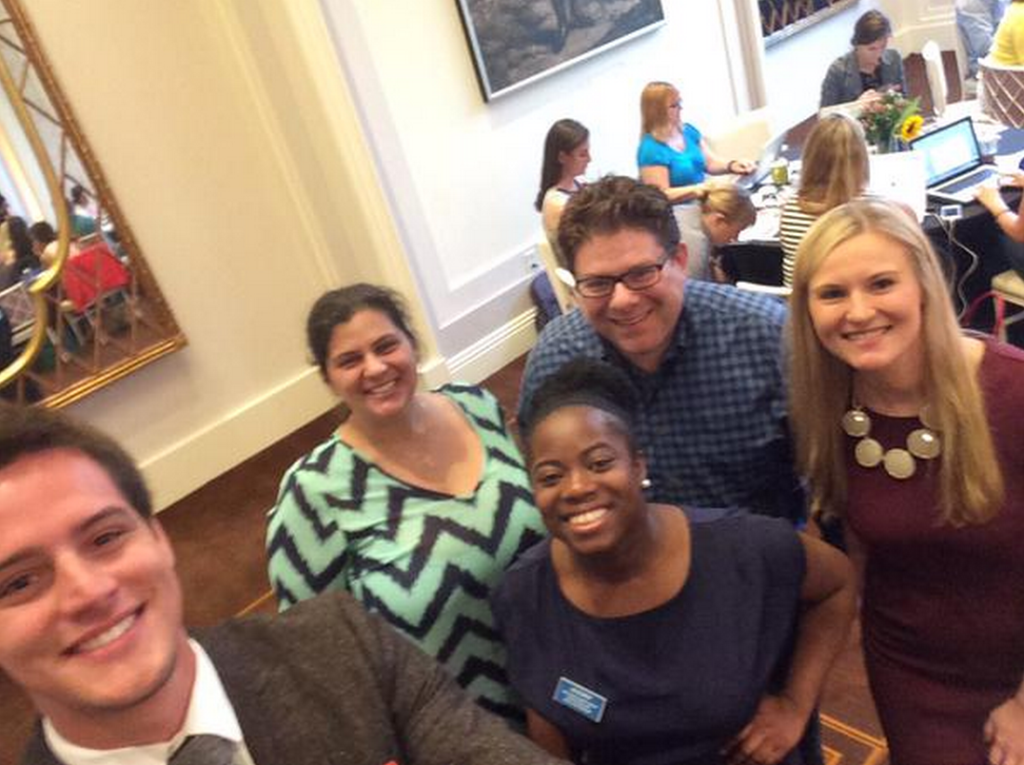 The next segment of the event focused on tailoring social media to clients in regulated industries, including healthcare and finance. The conversation was titled "The Regulators: Navigating Regulated Industries through Social Media." Joining us from Main Line Health was Web Content and Communications Administrator, Megan Kutulis, and AVP of Social Media & Digital Content Strategy from Barclaycard, Brian Mook. Companies in these fields face internal and external roadblocks, from legal and branding teams, as well as governing bodies like the Securities and Exchange Commission. Our panelists shared that the key to getting ideas from the drawing board to the sharing wall is collaboration. You need people on your side, so play by the rules and you'll get a lot farther than you think.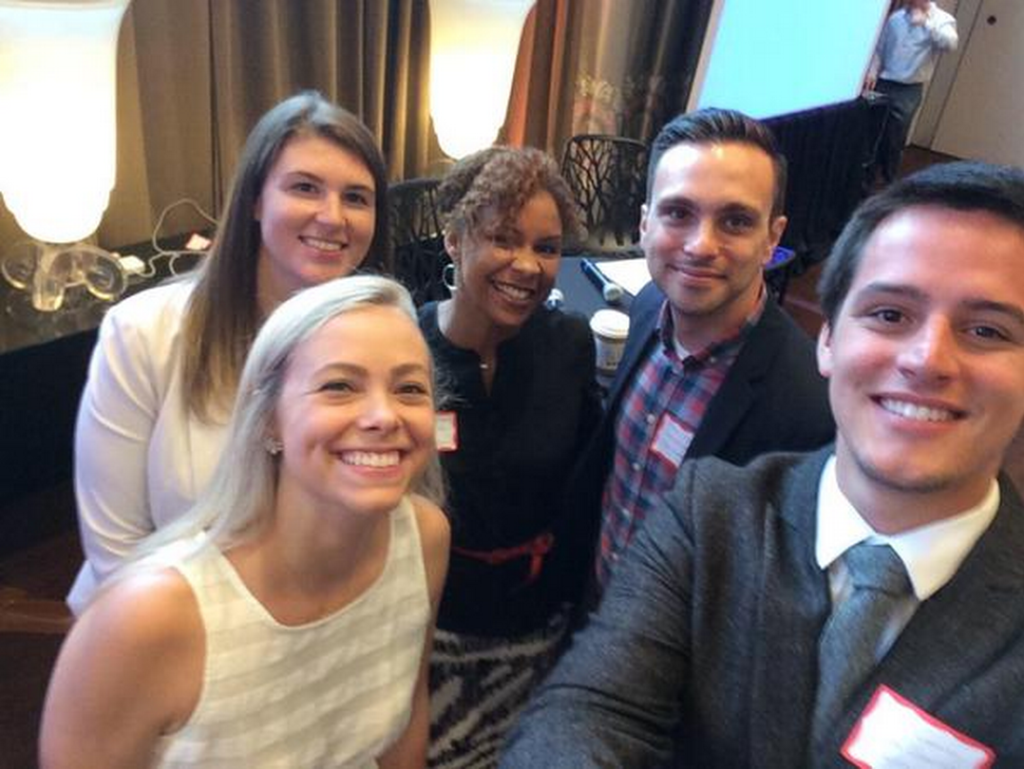 The conversation continued in "Advocates: Non-Profit and Social Good," as we discussed the importance of helping those who are trying to help others. The panel was led by John Barber of the Urban League, Alyson Harris of Access Sports, and Suleman Rahman of Urban Philly Professionals Network. The fact is, there's a lot of competition for small nonprofits. Don't use social JUST to broadcast– stand out with compelling content and stories. Pro Tip: Use #GivingTuesday as great social media tool for nonprofit fundraising.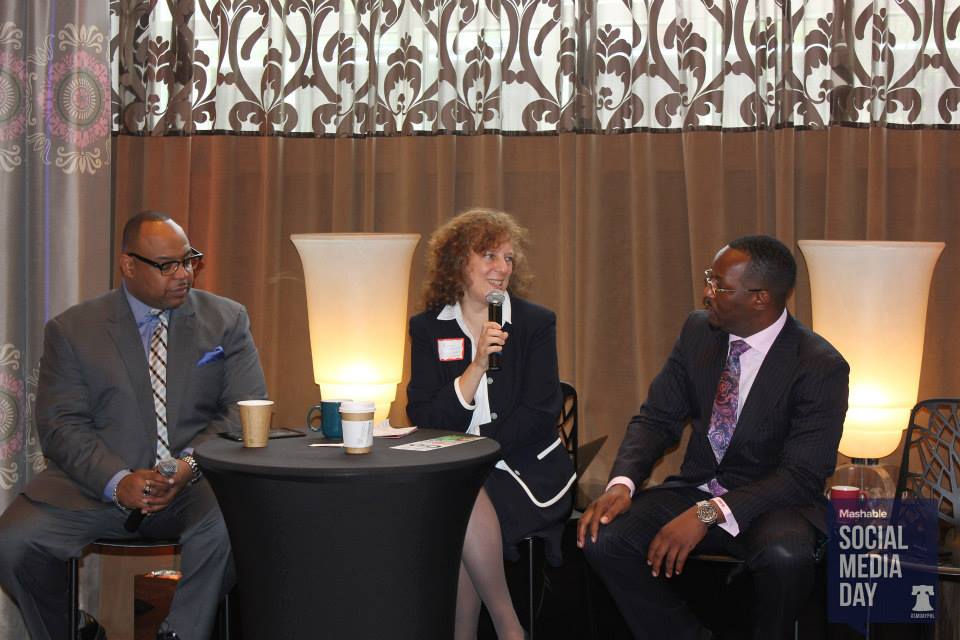 By lunch time, the room continued to buzz and #SMDayPHL was trending on Twitter in Philadelphia.
After the lunch break, the panels picked back up and transitioned into the blogosphere. Next up was "The Power of Influence: Demystifying Influencer Marketing," featuring Debbie Bookstaber of Mamanista, Kate Marlys of Philly PR Girl, and Joey Fortman of Real Mom Radio on 95.7 BEN FM. Their discussion stressed to business owners the importance of using blogs in your marketing tactics. Once you start looking at influencers as business owners themselves, you'll realize they are valuable content producers that can save you money. Influencers and content producers are essentially another media channel that can help grow your business. Make sure that they can reflect and promote your company. As for those on the blogging side: establish a presence on all platforms to make sure your blog survives. Otherwise, make sure to grab your life vest.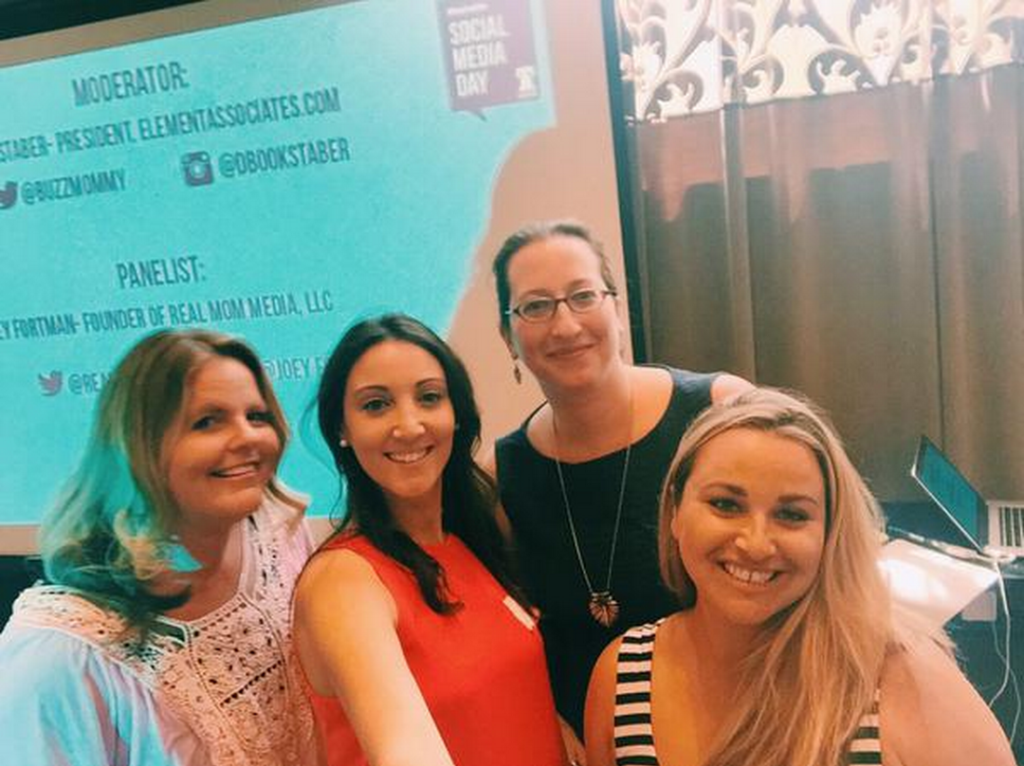 Our last panel of the day concluded with "Appealing to the Masses: Rapid Fire of Sports/Entertainment Social Media" featuring Steve Rockman of Rock Digital Strategies and Linda Thomas and Katie Tang of the Philadelphia Eagles. What we learned: Engagement is the most important part of social media, but engagement doesn't stop at likes and shares. What's the next step we want them to take? Sign up, download, subscribe? Determine your goal. Leverage great moments in your industry/company to reach engagement goals. These are opportunistic, so make the most of them. Fact check. Capture the right data. Oh, and don't forget to use Infotainment (providing fans/customers with information that entertains them).
The Business of Social: How B2B Marketers Use Social
Following the last panel and a short break, the room was split up into five groups for roundtable discussions in the following areas: technology, professional services, non-profit, entertainment, and retail. Each discussion was run by a member of Slice staff, using a retrofitted, (heavily abbreviated) version of the Slice "First Cut" Session presentation as a guide. Guests were taken through a series of questions which they could use to consider their organization's' goals, strategies, tactics, and measurements.
We want to thank our fabulous panelists, generous sponsors, guests and hosts for participating in this year's event. We received a resounding sense of appreciation for organizing the program. The Slice team was thrilled with the turnout for the day, and is excited to be part of what's ahead for social media in Philadelphia!