I was sitting with my brother at a family party the other day when he asked me about Instagram. He wanted to know whether it was a good idea for his company – a food service and hospitality facility inside a well-known DC landmark. My brother is trained as an accountant, so social media marketing would naturally be outside his realm of expertise. But as a manager, he is responsible for many parts of the business including managing the marketing agency. The truth is that the question of Instagram is one that we've been asked by many people whether they are marketing professionals or not.
So I asked my brother about his business goal. He said that he wants to attract people who are at the well-known institution to come for a meal. It seems reasonable enough. With a limited marketing budget he wanted to make sure he is getting ROI.
Instagram has shown very high engagement rates.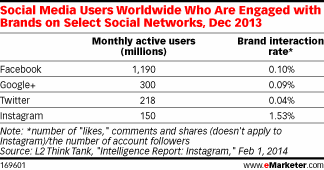 Companies from Michael Kors to Jamie Oliver are getting more comments and likes than they do on other social channels, including Facebook and Twitter.  It's a visual and mobile media, two things that research shows people like enough to compel them to interact.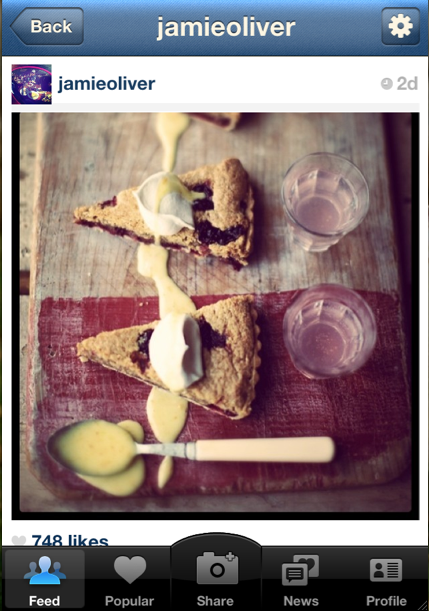 As with anything else, there are limitations. Instagram does not currently offer the ability to click photos or comments and be redirected to an outside website. So the first thing we recommend to clients is that if your goal is to drive web traffic, Instagram should not be a social media priority.
But what about my brother's business? Well, he is going after a demographic that is slightly older. Ideally, he will be able to interject into a conversation about visiting the DC landmark and invite them in for a meal with a drool-worthy photo. The best place to start is therefore Twitter. He can set up and store a search for various keywords, review them at the point of mention, and reply with an invitation to stop by. Even better, he can offer a deal or discount in the reply which rewards people for their interaction and enables him to track redemptions.
Of course, this could be time consuming depending on his available resources. If he doesn't have the staff or time, he could instead set up a Twitter card with a deal or discount and promote it to people using keywords or following certain handles. When someone clicks the Twitter card to redeem the deal, Twitter can send his / her email address to a CRM and that system can send out an automated email with a special coupon or offer. The added benefit is that he is collecting email addresses for future marketing. And all of this can be tracked for ROI.
So should my brother use Instagram? In a perfect world with lots of resources, sure. It's a great tool for building brand awareness, showing off visual products, and getting comments. But in the real world, he's better off prioritizing a social media effort that is better targeted and trackable.